Would you spend a million dollars on a domain name for your website? 
Yes, a million dollars! 
Huge, right?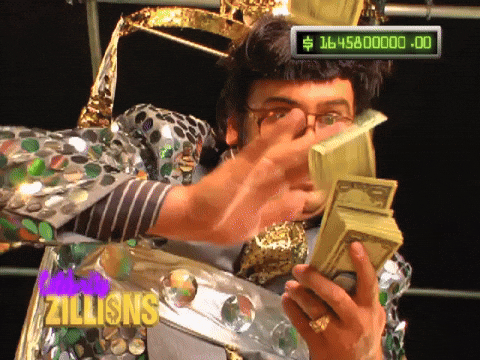 I'm sure you must be wondering it's crazy, but if you plan on saying No, check out these peak-high cost domain sales that highlight the values and necessities a domain name holds for your business. 
People have paid an exceptionally considerable expense to purchase domain names. 
Privatejet.com was purchased for $30.18 million.

Voice.com was bought for $30 million.
Internet.com for $18 million in 2009.

360.com for $17 million in 2015.

Hotels.com was purchased for $11 million in 2001. 
Your brand's name – Your gran Premio investment
Domain names are bought and sold around the clock. Though not every name will have a million-dollar payoff, yet, they are considered as investments where we acquire the present to see a bigger future. It may all seem to be very common to us, but registering the most exceptional domain name can prove to be a jackpot.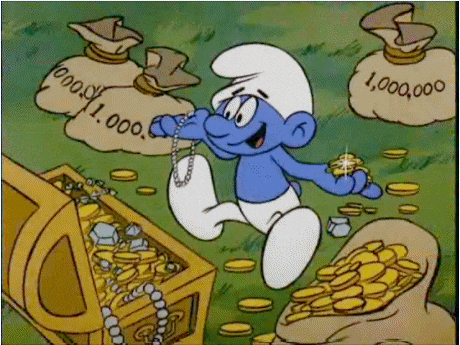 Crypto domains – A hot property 
Cryptocurrencies are today's hot coins, and crypto domain names are selling like hotcakes. Since Bitcoin's inception, the use of Bit, Crypto, and Chain as prefixes and suffixes, has increased exponentially. Some examples of such popular domains: 
Bitcoin.org, Bitcoinadvertising.com, Cryptocompare.com, Crypto.com, Blockchain.com, Chaintimes.com, etc. 
So do your bit for your bitcoin by acquiring the choicest domain names for your business on KillerLaunch. 
KillerLaunch, a domain name provider, renders catchy and snappy names for your platform. The network offers a hand-picked range of domains and their logo to ensure the recognition of your brand. Where crypto domains are being snatched up, squatted and sold at profits, KillerLaunch, unlike the rest, provides the best at nominal rates. 
Make your launch killer with the exciting array of cryptocurrency and blockchain domains awaiting your purchase.
CryptoRanked.com – This hot domain can surely rank your brand in the first search. The name assists various branding ideas. It can be applied for a cryptocurrency ranking site, crypto market data business, and more.
CoinFarming.com – Grow your wealth with this perfect brand name. The domain can be used for cryptocurrency mining companies, where farming directly relates to the mining process. Besides this, it is a proper name for cryptocurrency wallets. Also, it is a great choice for cryptocurrency games.
BlockXhain.com – This domain can catch the utmost attention of your audience. It can be registered for cryptocurrency or blockchain platforms. Interesting use of this brand can be for blockchain dating sites or apps.
TronExchange.com – This modern domain name is perfectly suitable for a cryptocurrency brand. Achieve high clickthrough rates with the best branding ideas such as for a decentralized exchange or a cryptocurrency trading platform.
BitMux.com – This driven domain name can wipe out your concerns regarding the success of your business. The mass-market brand name possesses excellent suitability for any cryptocurrency business. It can be employed to any crypto wallet platform, crypto gambling site, bitcoin exchange network, and much more.
Blockchain4me.com – All blockchain technology businesses can assure the trust for their users through this professional domain name. It is applicable to blockchain development companies, blockchain platforms, blockchain and cryptocurrency businesses, etc.
Along with the peerless group of brand names, KillerLaunch assists you with the ready-to-use logos. 
"Your selection of the domain name is important."
A domain name is a light that drives the customers to your website. Today, domain names are real online property. It is where your brand resides and carries out its business. Its where you create your expertise and authority. Therefore, to no surprise, choosing the right domain name is a crucial decision. 
Domain do-the-main for SEO
Domain names are federal agents in the SEO bureau. Google realized it a few years back that a domain name alone, with no supporting quality elements, demanded to be addressed. Today, they majorly affect your SEO efforts. 
SEO – I'll make people see yo!
An SEO-optimized domain name acquaints people what your website is all about, what services and products it offers, and more. A domain name is the sui generis integrity of your business that no one can replicate and through SEO, it wades the sea of search result listings and stands out. Holding the apt domain name targets your audience and sprouts the clickthrough rates adding to the growth of brand potential. 
Branding dilemma: Keyword based vs. distinct domain
Branding and keywords are the two ways your domain can influence your SEO and search ranking. Make sure your domain name is based on your brand for the users to discover, identify, share, and reminisce your business. Further, you can also choose a name that comprises keywords about your website.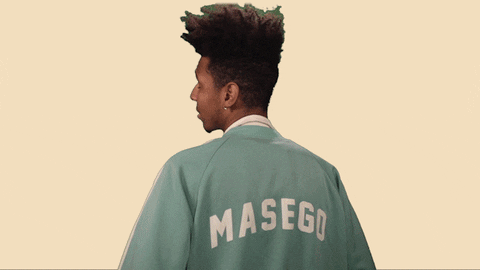 Each domain is the title assigned to a specific IP address. This label is further specified with different levels in the internet naming system.
TLD – Top Level Domains. They are the highest level of brand names. Also known as the parent domain, it is located after the dot and is an integral part of the URL.
SLD – Second Level Domains. SLD is the name of your website that denotes a distinct directory on the internet. This is the term occurring before the dot.
Domain names are more than just a technical shortcut. A short, memorable domain name can surely pitch in to make a massive difference in the success rate of your website and services.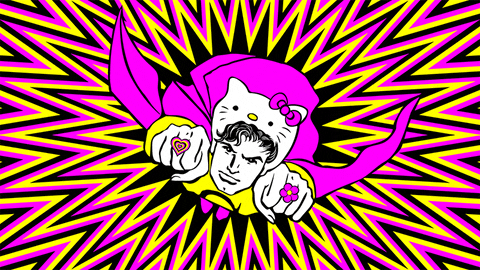 A domain name adds reliability to your business, shows that you're a forward-thinker, and adds mobility to your internet presence. But, most of all, a domain name builds your brand. A right domain can go, and take you, a long way towards generating traffic to your website and strengthening your reputation.