1. Who Is John McAfee?
John David McAfee is a British-American software engineer, cyberpunk and entrepreneur who was born on September 18 in the year 1945. He launched the software company McAfee Associates in 1987. He resigned from the company in 1994 to explore a lot more opportunities in the future.
His company, McAfee Associates, achieved its first set of success commercially by launching its antivirus software, McAfee. The business in McAfee has widened, and it now encloses a wide range of enterprise security software.
McAfee Associates got purchased by the tech giant Intel in the year 2011. TPG Capital, a capital investor, brought the majority of the stake of McAfee, which made it spun back out in the year 2017. Though TPG Capital owns the majority of the stake at McAfee, the software has always borne the brand name of McAfee.
John McAfee wealth was at its peak in 2007, when he sold out his company and his investments were valued at 100 million U.S. dollars. But his investments started to plummet, due to the financial crisis globally, which started to begin the same year.
After leaving his parent company McAfee Associates, he has founded more companies such as QuorumEx and Future Tense Central, Tribal Voice (makers of the PowWow chat program, and others.
He has got involved in positions of leadership in companies such as Luxcore, MGT Capital Investments, and Everykey. He has his set of personal and business interests resided in yoga, cryptocurrency, smartphone apps, and all-natural antibiotics.
He was a resident of Belize for several years but later started to reside in the United States of America in the year 2013. John McAfee is also a political activist. He had sought for the nomination for President of United States of America from the Libertarian Party in the 2016 Presidential election polls. He lost the nomination polls to former New Mexico Governor Gary Johnson.
2. Early Life and His Ventures:
2.1 Early Life:
John McAfee was born in Cinderford, Forest of Dean, Gloucestershire, the United Kingdom on September 18 18, 1945. He was born at a U.S. Army base to an American father and an English mother. McAfee spent his childhood in Salem, Virginia.
McAfee feels that he is both American as much as he is British. When McAfee was 15, his father, who was an abusive alcoholic committed suicide.
In 1967, McAfee received a bachelor's degree in mathematics from the Roanoke College. From the same college, he was awarded an honorary Sc.D. degree in 2008.
2.2. Ventures:
2.2.1. Before McAfee Associates:
John McAfee was working as a computer programmer at NASA's Institute for Space Studies in New York City between the years 1968 to 1970. From there he joined Univac as a software designer, and later he moved to Xerox as an operating system architect.
In 1978, as a computer consultant, he joined the Computer Sciences Corporation. From the period 1980-1982, he worked for the consulting firm Booz Allen Hamilton.
It was in the 1980s while being employed by Lockhead that McAfee started to begin a software which was on use for combating computer viruses. His software got developed when he received a copy of the Brain-computer virus.
2.2.2. During McAfee Associates:
John McAfee founded McAfee Associates in 1987, which was on the notion as a computer antivirus company. He quit Lockhead in the year 1989 and started to work for McAfee Associates ultimately.
Initially, he started working for the company from his home itself, which was in Santa Clara, California. In 1992, the company was under incorporation in Delaware and McAfee resigned from the company in 1994. McAfee sold his remaining stakes in the company two years after McAfee Associates went public.
In the year 1997, Network Associates got created which acted as a merger for both Network General and McAfee Associates. The Network Associates Company got retained for seven years and got renamed later as McAfee, Inc.
Intel bought McAfee in the year 2010 and maintained a separate branding rule until January 2014. After January 2014, Intel started marketing the McAfee related products as Intel Security.
McAfee was happy with the name change and expressed his pleasure on the same. The reason for his comfort was that he was immensely unhappy with the way things were going in McAfee after his resignation. McAfee Associates came out of Intel in April 2017 and got rebranded as McAfee, LLC which was a joint venture between TPG Capital and Intel.
2.2.3. After McAfee Associates:
After McAfee Associates, McAfee started to develop other business ventures which included Tribal Voice, which was the first company to the develop instant messaging program PowWow. In 2000, he invested in Zone Labs, who were the makers of a firewall software and also joined its board of directors.
He took this step before the acquisition of Zone Labs by Check Point Software in 2003.
In August 2009, as per a report by The New York Times, McAfee's earnings had decreased 4 million U.S. dollars from a peak of 100 million U.S. dollars. This attribute was primarily due to the effect of the financial crisis globally and the recession of his recent investments.
John McAfee started to move into various horizons and started to show his interests in the mining of bitcoin and other cryptocurrencies. His primary purpose was intended to make a massive amount of money for his company by dealing with blockchains and cryptocurrencies, which he believed were essential for cybersecurity.
He has been extremely favorable towards the use of bitcoin and has publicly opined many times that the price of one bitcoin would increases to about five hundred thousand dollars within three years. In November 2017, he increased his same prediction to one million U.S. dollars.
McAfee stepped down as the CEO of MGT in August 2017 and started serving as its chief cybersecurity visionary. He left the company altogether in the year of January 2018. The spokesperson of the company said that the decision was amicable and that McAfee had decided to spend all of his rest time investing in cryptocurrencies.
McAfee embraced the position of CEO of Luxcore, primarily a company focused on cryptocurrencies and an enterprise solution on August 13 of 2018.
3. What has led to McAfee's infamous status?
Firstly it is due to his views on specific topics which are not meant to be shared with the public. He has been very vocal with his opinions, and his social media posts are proof of that.
Now lets us look at some more points which have led to his infamous status.
3.1 John McAfee's mental condition is the main reason for his infamous status. Many think that he is paranoid.
As per the documentary Gringo: The Dangerous Life of John McAfee, it has been discussed that McAfee has got accounted for two murders and a rape.
Soon after the documentary released, McAfee threatened the director of the documentary.  He also made false accusations on the director telling he had forced many interviewers in signing false statutory declarations and bribed many others in telling lies.
3.2 In Belize, the place where McAfee stays he has set up a laboratory for manufacturing many plants into antibiotics.
3.3 He is mostly surrounded by a harem of young women who are former prostitutes residing on tight streets of the island. He has brought many of them to live along with him in his heavily fortified mansion.
3.4 He never goes out anywhere without his hard-bodied, assault-rifle toting security guards and many locals opined that McAfee rules the won with these people around him.
3.5 The Belize Police Gang Suppression Unit raided his laboratory in May 2012, with the suspicion that it was manufacturing meth drugs. However, no illegal drugs were obtained in the laboratory during that raid.
3.6 Seven months after the incident. McAfee accused himself of murdering his neighbor Gregory Faull. McAfee gunned the neighbor at his property two doors.
3.7 The reason being Mr.Faull poisoning one of the dogs whom McAfee had housed in his mansion. Enraged by this step of Mr.Faull, McAfee had gunned him down.
3.8 The police couldn't interrogate McAfee has he had already escaped from the run, and since then he is a wanted person in most of the state Interpol.
4. How did John McAfee get involved with cryptocurrency?
McAfee was always interested in the sector of cryptocurrency and blockchains. His interest was still engrossed in such areas. His enthusiasm in investing in Bitcoins was so immense that he did not even spare a thought while investing all his assets on Bitcoin when the sector of cryptocurrency was under doom.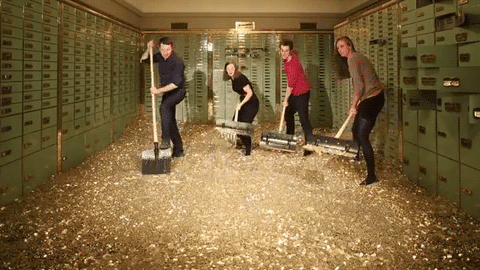 He publicly used to show his love towards cryptocurrency and used to say that the value of Bitcoin will get increased to one million U.S. dollars in the coming years. Due to his love over cryptocurrency, he created his coin, namely the McAfee Freedom Coin.
What is this Freedom Coin? Let's have a detailed look at it below:
4.1 The McAfee Freedom Coin is designed to confront the problem of cryptocurrency exchanges.
4.2 The McAfee Freedom Coin is not based on any commodity. It is not connected to the value or behavior of any external item or entity.
4.3 The value of this McAfee Freedon Coin will always be zero concerning to any other currency globally. Even then, the natural market of this freedom coin is free and completely entitled to grow.
4.4 This McAfee Freedom promises to be a part of the more excellent vision of this crypto market. This Freedom Coin detaches itself from various external economic conditions such as fear, greed, and manipulation.
4.4 McAfee has hoped to create the first digital currency, which gets valued for its purchasing power just by eliminating the exchange value of the Freedom coin.
4.5 The noteworthy feature of the freedom coin is that it will not be under launch through an ICO. It will not get listed on crypto exchanges, nor will be mined or airdropped.
4.6 Finally, the Freedom Coin is about something new and unique when it comes to the domain of blockchain and cryptocurrencies.
5. What is John McAfee's Net Worth?
Yes, McAfee has indeed lost most of his assets during the global financial crisis in 2007. But now he has improved financially. If recent reports are to be considered, then in 2019, McAfee's net worth is estimated to be 12-15 million U.S. dollars.
To this above-said value, we can add 350,000 US dollars + 4 million U.S. dollars which remained with him in the global financial crisis + 2.9 million U.S. dollars which were his assets. All these values, when added, would lead to around 7.2 million U.S. dollars.
So his total net worth would be around 20-22 million U.S. dollars.
6. Could John McAfee be the Next President of the United States of America?
John McAfee has announced that he will stand for the 2020 Presidential Elections in the United States of America as a presidential candidate. His primary goal is to promote the usage of cryptocurrencies in the country.
He has stated that he will either again seek the nomination of the Libertarian Party, or form his party in case his submission gets rejected. But due to many laws against him and due to his bad image with the public, many opine that it is highly unlikely that he will be the next president.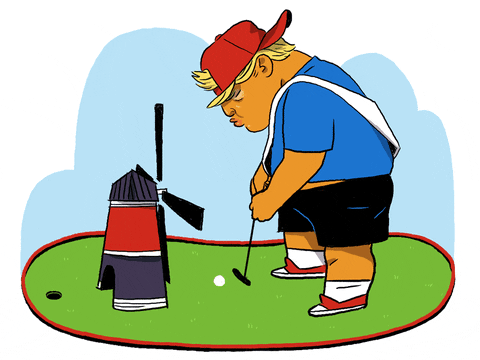 Yes, he does have many followers, but it is primarily due to his extravagant election campaign and also due to his support to the Cuban territory. People from Cuba are rarely accepted in the U.S as president and McAfee as seen by others wouldn't be an exception this.
Many reports state that even if he forms his party, there are chances of only 5% that he will get to be the next president. His reforms on cryptocurrency though might have made a bigger sound in media, but have never been successful till now.
Lots have been said till now, but as they say, time will tell everything. John McAfee is one of those persons who do not accept defeat at any stage and letting you people know he is the earliest amongst other politicians to start an election campaign to become a president.
Let the hard work he is doing bring him some laurels and hope he gives good governance if elected.