If you have not been under the crypto rock, Bitcoin is not an unfamiliar name. The first and the most successful cryptocurrency has achieved all levels of ups and downs but persists to be the number one. Bitcoin, a virtual coin based on a peer-to-peer network, is today, called the digital gold. Where some of the people might believe its ulchatimate value would be close to nothing, a vast majority considers it is to be the best investment.

Cryptic Father of Cryptocurrency
With the paper publishment describing bitcoin in 2008, the decentralized cryptocurrency came into execution in 2009 with its creator as a pseudonymous person. Satoshi Nakamoto, the anonym used by the developer, penned the first-ever bitcoin white paper and designed the earliest-in-order blockchain database. Claimed to be from Japan, Nakamoto was the first to solve the double-spending problem for digital coins through the P2P network. Satoshi created the website, domain name, collaborated with various bitcoin developers, and made all qualifications to the source code.
Nevertheless, he did not reveal any private information. It was only on the P2P foundation profile that he asserted to a be 37 years old male from Japan, but speculations accompanied the claim due to the perfect English used by Nakamoto. Also, the bitcoin software was not documented or labeled in Japenese. Satoshi remained active in bitcoin development till December 2010 and handed the control to Gavin Andresen later that year. Moreover, Nakamoto's bitcoins remain unspent except for the test transactions since mid-January 2009.
Is this the end of his anonymity?
Now, what if we tell you, Satoshi Nakamoto has re-entered the spotlight? After almost a decade of hidden identity, Nakamoto is on the path to disclose himself? It sounds exciting and interesting, right? But, what if its another pseudo-Satoshi?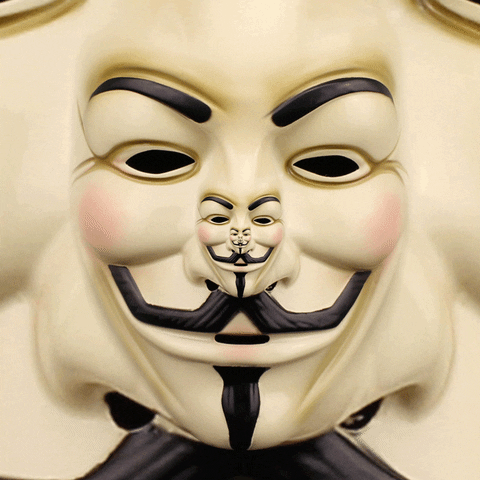 Taking the crypto nation by surprise, the Satoshi Nakamoto Renaissance Holdings website has planned to divulge the identity of the bitcoin creator in three parts, starting from 18 August.
The Reveal
Promoted by the Ivy McLemore & Associates (IM&A), Satoshi website has made a door open to the truth. Releasing the statement on 15 August, the firm declared their retainment by the website and led the way for people to reach the revelation. Before Sunday, all people could see was the bold lettered Satoshi Nakamoto – My Reveal to come into light on 18 August. At 4 p.m. EDT on Sunday, awaited by the crypto enthusiasts, unfolded the identity truth on the website. Truth or hoax, you will know!
#Satoshi nakamoto to reveal himself pic.twitter.com/6Rbt1fnIni

— Ezekia Gilliard (@eseinctz) August 17, 2019
"My Reveal" by Satoshi Nakamoto is commenced as a three-day series with three parts. With the release of Part I on Sunday, Part II and III will follow up on Monday and Tuesday respectively.
"His reveal" and its reception
Part I by Nakamoto concludes The origin of bitcoin and the false name. The maybe Satoshi frames his fight with himself and his struggles as the reason for his absence from the public eye. Also, his creation of bitcoin cited as something illegal by some governments added up to his cloaked image. He states how the hacks following the greed made him realize his duty towards his invention, which is now understood as an overwhelming technology.
Though the exposé attracted people from across the globe, the majority were mainly critical of its legitimacy. Known for his excellent command over English, people were skeptical about the grammatical errors accompanying the disclosure.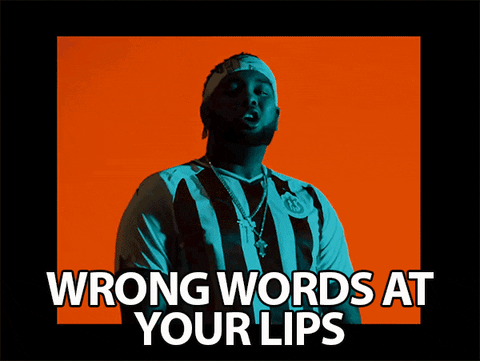 Financial Institutions, Supply chain, Land records etc. Not sure why he capitalizes someof these but not others. And I guess Satoshi hid away for 10 years only to forget basic English and how to spell.

— Bilal Khalid – Satoshi Nakapoopoo (@junseth) August 18, 2019
The new post is out https://t.co/YzWg815xWm. Misspellings, ungrammatical, and nonsense list follows: sceptical (misspelling); "has led" (passive voice);

— Bilal Khalid – Satoshi Nakapoopoo (@junseth) August 18, 2019
"my familial judgements" (I think he means judgment from his own family not judgments about his family that he makes, which is awfully personal);

— Bilal Khalid – Satoshi Nakapoopoo (@junseth) August 18, 2019
He says Hal was a member of the Cyberpunks. Not Cypherpunks. pic.twitter.com/YXL1rpYviH

— Bilal Khalid – Satoshi Nakapoopoo (@junseth) August 18, 2019
BCCI or bitcoin's origin?
Further, he mentioned about his 'master thesis,' his interest in cryptography and numerology. He links the formulation of bitcoin's name to the Bank of Credit and Commerce International (BCCI), Pakistan which closed in 1991.
We have a new Satoshi fraud in town and it's just as meticulously absurd as you would expect it to be. https://t.co/Y3jiAhS6ad pic.twitter.com/PimQg7RYoW

— 🎀 𝓢 𝓐 𝓓 🎀 (@StopAndDecrypt) August 18, 2019
In reaction, Charlie Lee, the founder of Litecoin, highlights the absurdity of the serendipitous naming of bitcoin.
The origins of the word Litecoin were derived not just from it being a "lite" version of Bitcoin.

I was looking at "Lime Tea Company Incorporated" and the light-bulb moment came where the letters were calling me to pick the name.

The letters were:

LIme TEa COmpany INcorporated https://t.co/mebMLZcoE8

— Charlie Lee [LTC⚡] (@SatoshiLite) August 18, 2019
Skeptical twitter users conducted their research to find out the owner of BCCI.net in 2008 and discovered Bilal Khalid as a registrant.
Satoshi Nakamoto – The outcome of paranoia
Besides, he credits the invention of bitcoin to his personal banking experiences. Inciting a good laugh for us, he even announced the origin of his fake identity as the result of his paranoia towards his real name. The farthest he went was disclosing his childhood nickname, Shaikho, a widespread Pakistani name.
Shaikho Nakamoto doesn't have the same ring to it.

Nice choice! pic.twitter.com/kcFOxf5kp1

— 🎀 𝓢 𝓐 𝓓 🎀 (@StopAndDecrypt) August 18, 2019
As revealed, he chose Satoshi Nakamoto based on his faith in numerology. Likewise, his nickname that began with S, equivalent to number 24 and equating to 6, he wanted his pseudo-name to also start from the same alphabet. The want for a 'magical numerological name' with two mercury (messenger of God) numbers (5), led his way to the name where Satoshi + Nakamoto = 55.
Satoshi + Nakamoto = 55

mindblown.gif pic.twitter.com/OmzqTJhCDc

— 🎀 𝓢 𝓐 𝓓 🎀 (@StopAndDecrypt) August 18, 2019
A twitter user reported resource depreciation on the website as the faketoshi forgot its CDN setup.
His domain is running out of resources, which probably means he didn't setup a CDN and is on shared hosting. He just bought the domain and paid for a single year https://t.co/hJwltR9y2v.

— Bilal Khalid – Satoshi Nakapoopoo (@junseth) August 18, 2019
The website, as pointed out by @junseth, shares its server with four other sites.
His server is shared with the following sites: https://t.co/F3IcRKLefp, https://t.co/qZTtJZoZFL, https://t.co/2DidmXfrv3, https://t.co/qy3cr7qTu6. A of these appear to be wordpress installs, spam sites. Not sure if they are owned by the same person. But wouldn't be surprised.

— Bilal Khalid – Satoshi Nakapoopoo (@junseth) August 18, 2019
The website crashed in no time due to an overwhelming response causing immense traffic that of course, it could not handle.